You'll love living with independence at Karalta Court in Erina.  It offers a quiet, friendly and nurturing community atmosphere, just minutes from Erina Fair.  Karalta Court is a family owned and operated Australian business which has been in operation over 20 years.  Facilities at Karalta Court include:-
¨ An inground Community swimming pool
¨ Well maintained community roads and lighting in a peaceful & secure setting
¨ Individual keyed letterboxes
¨ Laundry with coin operated washing machines and dryers
LOCAL FACILITIES
Karalta Court is situated in the heart of Erina offering a great central location with easy access to a range of restaurants, cafes, services and of course Erina Fair.  It's conveniently situated near several public services, medical centres and health facilities.
Within walking distance:-
¨ Erina Fair Shopping Centre with Aldi, Coles and Woolworths plus hundreds of speciality shops
¨ Erina Leagues Club offering great member meal deals and twice weekly bingo
¨ Fountain Plaza has most major banks, medical centres, chemist, cafes and Australia Post.
¨ Public Transport – The bus stop is just a minute walk down on Karalta Road.
¨ Gosford Station, the closest train station is a 10-15 minute drive or bus ride.
¨The Central Coast Community bus frequently visits Karalta Court.
Terrigal Beach is just a 5 minute drive where you can relax in one of the many cafes or restaurants overlooking the Pacific Ocean.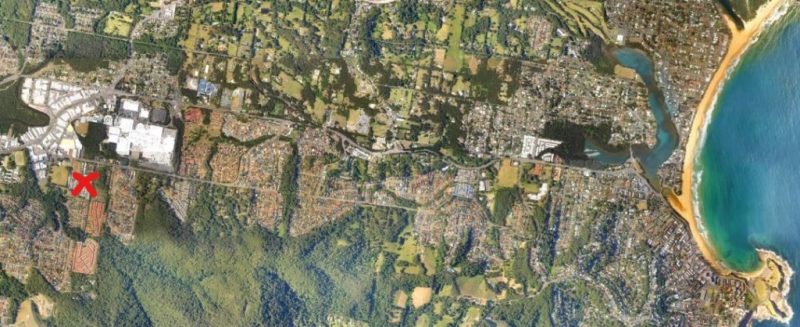 BUYING IN A LAND LEASE COMMUNITY
Enjoy affordable retirement living in a brand new architecturally designed home or reside in a well loved home at Karalta Court Erina.  Whichever home you choose, you can enjoy the benefits of a land lease community.
Your house is your own and the land (on which the home is located) is leased from the park operator.  It is a wonderful opportunity to free up money and live in a stylish retirement living community.
¨ Reasonably priced boutique living at half the traditional home and land package cost
¨ No land purchase – you will have money left over to invest or enjoy
¨ No legal costs or stamp duty on home purchase
¨ No body corporate levies and no land tax
¨ No Council rates or water rates
¨ Peace of mind with financial security. Your home is yours, a willable asset which you're free to sell whenever you please.
For more information on Financial Incentives and Site Fees Visit the FAQs .

Enjoy a relaxed independent lifestyle and relieve your financial pressures by starting your new life at Karalta Court.
Contact us today on 02 4367 7789 or click here to view the Homes for Sale.